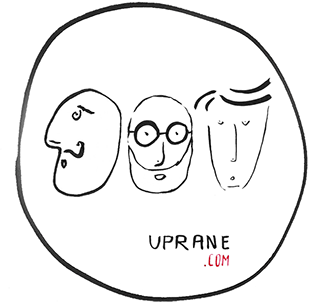 Nowadays, short video is one of the best forms of visual communication. At uprane.com, we create them from end to end. Just tell us what you need, and we will create a light, intelligent story for you, thanks to which you will be able to communicate with the potential recipient of your services. It does not matter whether you are just building your brand or looking for new outlets, our films will describe it best. Because we know how to tell good story, your story.

Mr. Tymon and Mr. Tomek met each other years ago at film school. They instantly became friends and made several shorts together. Later, their professional lives went on different paths, but their friendship got even stronger. Some time ago, during a dinner, they returned to the idea of ​​creating something together. That's when Mr. Krzyś joined in the conversation. And they could not ignore he's managerial skills. As he's not only a natural born manager but also a great musician, so he understands how artists think.
So somewhere between the main dish and the dessert, the seed for uprane.com was planted.
At Uprane.com we meet the needs of customers looking for simple, remarkable but accurate solutions. Our film projects are distinguished by lightness and wit rooted in the cinema of the 60s, but adapted to the needs of today's audience.
Uprane.com works fast, effective and saves time. Thanks to us, your videos will be even more visible. So you can leave your socks for a laundromat.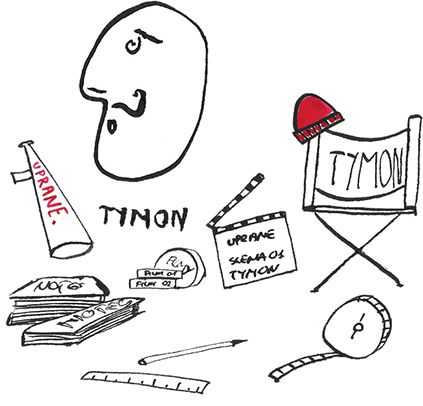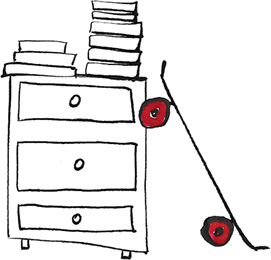 Director and screenwriter. Author of stage plays, music videos, TV commercials and social campaigns as well as documentary and feature films. The winner of the Fryderyk Award for the best polish music video of 2011 and Newsweek award for the best polish TV social campaign spot. He gained his first experience, among others alongside directors Ch.Doyle and J.Machulski. His own films have been repeatedly broadcast on various television stations and screened at film festivals in Poland and abroad. And the feature debut "Warsaw stories" won four prizes at the First Feature Film Festival and premiered in cinemas in 2014. In uprane.com, Mr. Tymon writes scripts for films he also directs. In addition to work, he loves the Twin Peaks series, Jacques Tati's movies and his lovely female dog called Booga.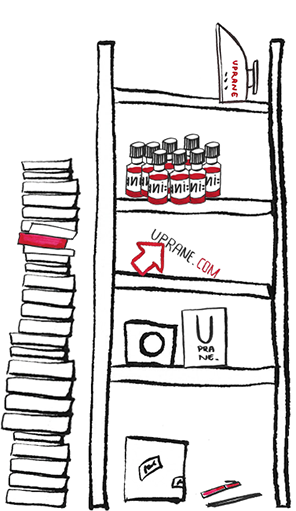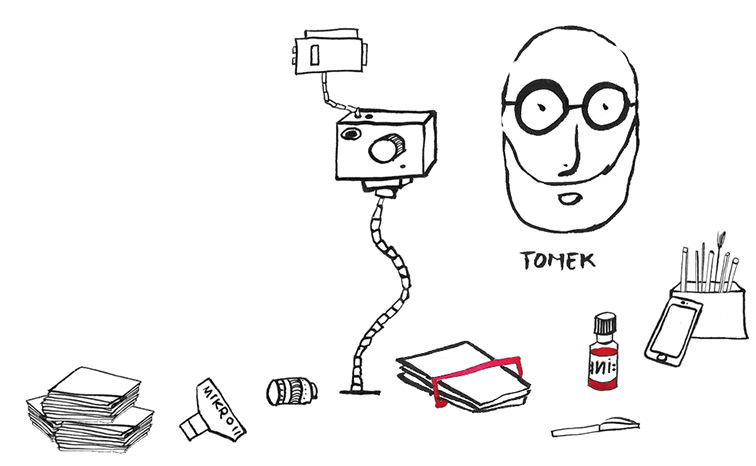 Director of music videos, animated films and cinematographer. Originator and co-founder of the Room Pipe Studio. Nominated for the Yach Film Award for the best music video of 2003. The author of music videos, among others for Natalia Kukulska, ParęSłów, Diox, Hades, Procente or the N.A.S. Director of photography for documentaries and making ofs (including work for Volker Schlondorff).
Mr. Tomek stands behind the visual concept and cinematography for projects created by uprane.com.
A fond expert in Italian cuisine and cars, as well as in good wine and coffee. A real fan of adventures of Dylan Dog. And probably the best chef among cinematographers. And above all, happy father of Janek, Julka, Polka, Baśka and the owner of the dogs called Mańka and Blues.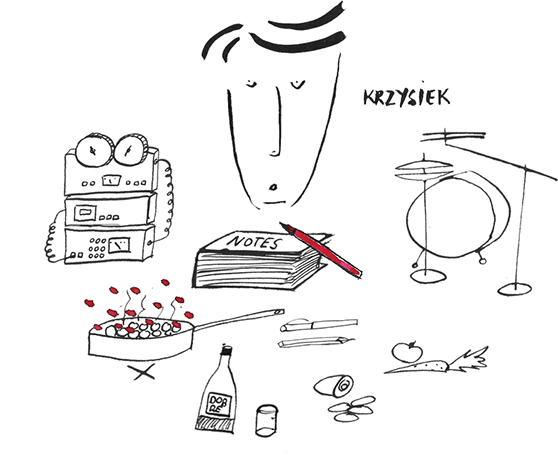 Drummer by profession and passion. Musical education teacher and cultural manager by education. Playing drums and other percussion instruments and composing music for movies, commercials and more, is his greatest passion. On daily basis an "orchestra man" dealing with the organization and management of several interesting projects (including the well-known Warsaw restaurants Bibenda and Fest Port Czerniakowski.) In uprane.com, Mr. Krzyś does what he knows best, ie coordinates projects, always with a smile and the highest concern for the comfort of customers. A connoisseur of old whiskey and movies with a deep meaning.